You can request that a denturologist be investigated by the ODQ if you have reason to believe they have failed to meet their professional obligations.
Image intro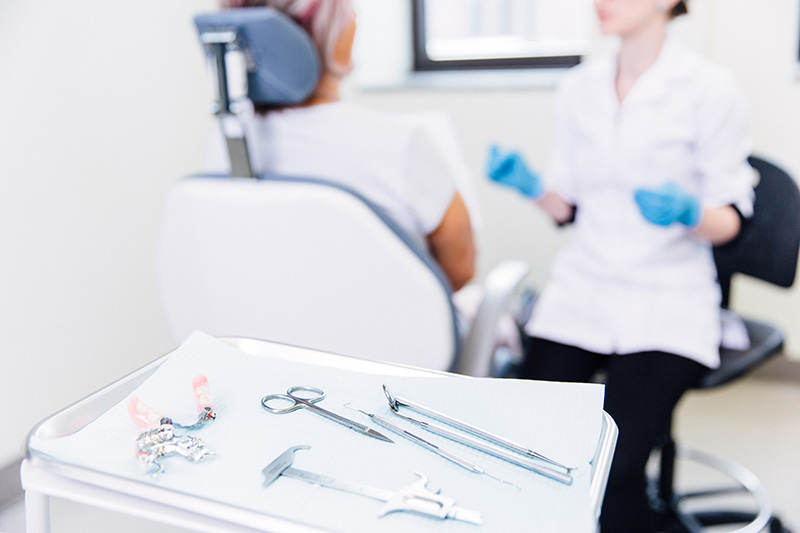 Note that you must submit a duly signed written application (original document). It must include:
A detailed description of your concerns about the denturologist
The names of the denturologists consulted by the patient, if applicable
Any other relevant information
The above information will allow us to study the allegations against the denturologist and initiate an investigation to determine if the professional has violated the Professional Code, the Act constituting The Ordre des denturologistes du Québec, regulations under the Act, and generally recognized standards of behaviour in the field of prosthetic dentistry.
If, in the course of its investigation, the complaint office determines that your allegations are covered under certain regulations, we may recommend mediation, subject to the agreement of both the denturologist and applicant. In the event of a settlement, the file will be closed.
Barring a settlement, the process will move forward, and you will receive an investigation report from the complaints office within the time allotted under the Professional Code. Following an investigation, the office will inform you of its decision in writing (whether to submit a complaint before the disciplinary board or not).
Note that the complaints office does not have the authority to demand compensation or claim damages from the denturologist for the services in question.
For more information about our investigation process, or to obtain a complaint form [French only], contact the complaints office at 450 646-7922 or 1 800 567-2251, extension 221.